Model
OLT-HP-10
OLT-HP-25
OLT-HP-50
OLT-HP-100
OLT-HP-250
OLT-HP-500
Volume(ml)
10
25
500
100
250
500
Service temperature(℃)
RT-350℃,Higher temperatures can be customized according to customer requirements
Use pressure(Mpa)
-0.1-10 Standard 10Mpa, customized according to customer requirements
Heating power(w)
600
600
1000
1000
1500
1500
Control mode
PID artificial intelligence adjustment, LCD digital display
Mixing form
Magnetic stirring, Mechanical stirring (Optional)
Mixing power(w)
80
Stirring speed(rpm)
0-1500
Positive and reverse regulation
Positive inversion
Temperature setting
Self setting function of temperature
Safety protection
Set upper temperature limit, over temperature alarm, self power-off protection
Timing function
Working time and holding time can be set regularly
Timing function supply voltage
AC 108V-240V 50Hz
If you need other customized products, please contact us!
High Pressure Stirred Autoclave Vessel is a typical innovation of the magnetic transmission device applied to the reaction equipment.It is composed of agitator, reaction vessel and transmission system, safety device, cooling device, heating furnace and other parts.
This product suitable for all kinds of inflammable, explosive, precious liquids and other chemical medium mixing reaction, strong penetration is oil. Chemical. Organic synthesis, polymer polymerization. Food technology in vulcanization. Fluoride. Oxidation until the ideal reaction equipment without leakage.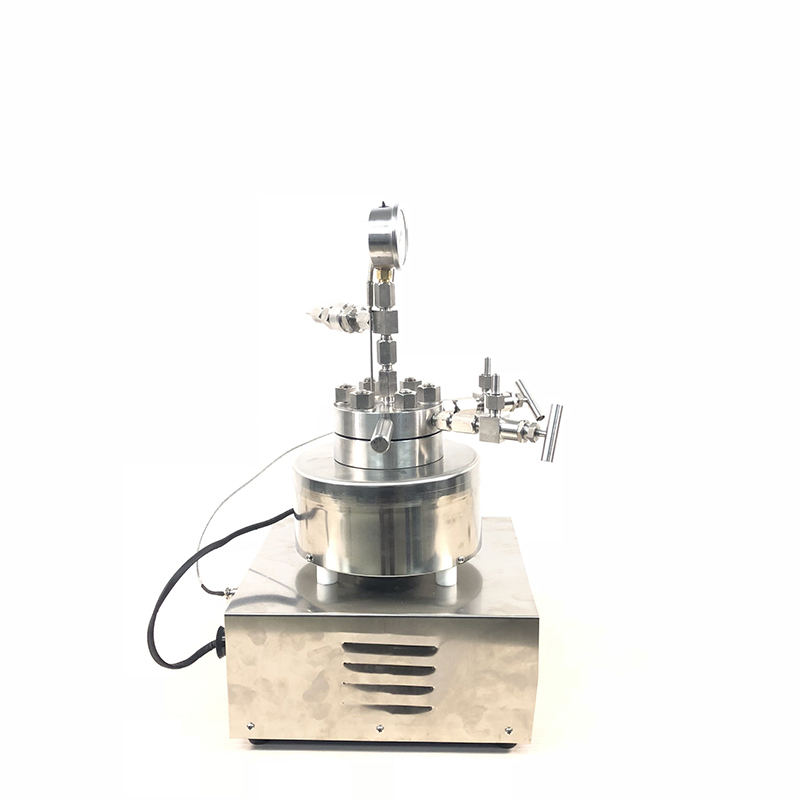 The stainless steel micro-reactor is small in size, simple and reliable in structure, temperature setting and digital display. The speed setting is digital. Economical, durable, complete accessories, standard micro DC motor, pressure gauge, explosion-proof device, intake valve, air outlet valve The temperature probe can easily realize the micro reaction test. The kettle body and heater can be completely separated. Greatly facilitates the disassembly of the reactor and improves work efficiency.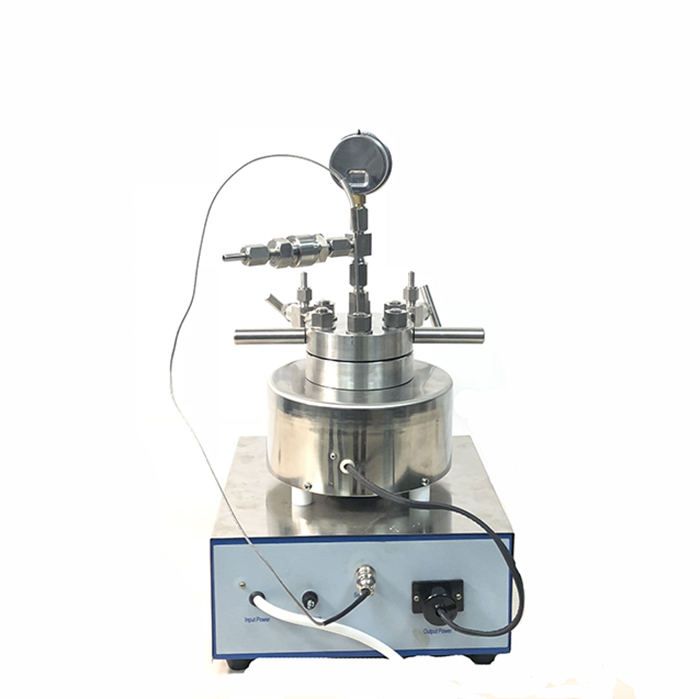 The working principle of high pressure reactor is: the reaction solvent can be put into the inner layer for stirring reaction, and the interlayer can be passed through different cold and heat sources (refrigerant, hot water or hot oil) for cyclic heating or cooling reaction. Through the interlayer of the reactor, a constant temperature (high or low temperature) hot melt or cooling medium is injected to heat or cool the materials in the reactor at a constant temperature.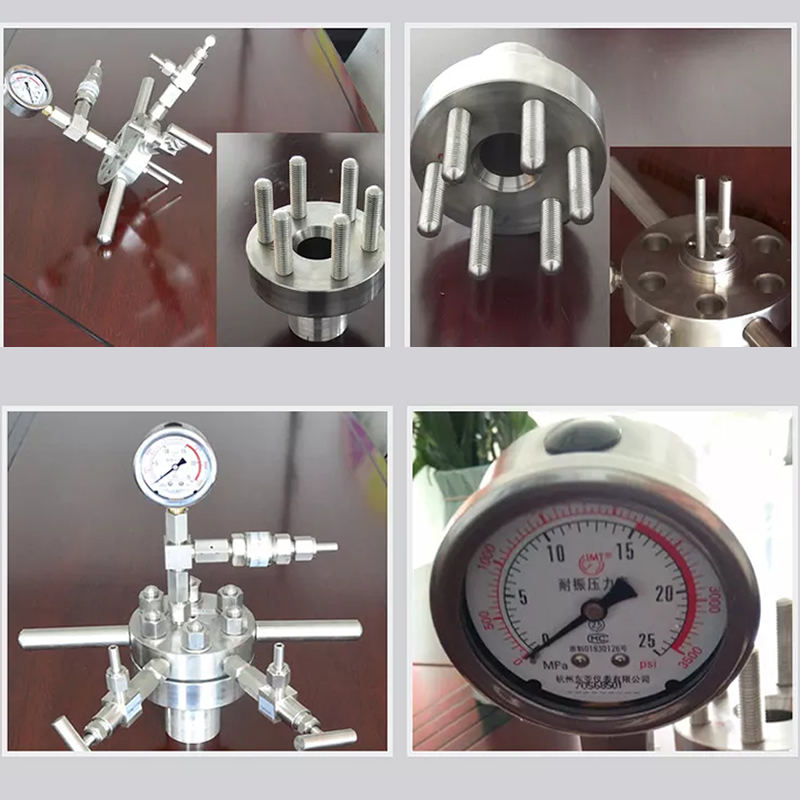 Features of Lab Magnetic Stirring Microwave Autoclave Reactor:
1.Stirring motor: High-power motor, powerful and stable.
2.Inlet gas valve: gas inlet and outlet needle valve, connected to 3mm or 6mm ferrule. The quality is reliable.
3.Sampling valve: It is convenient to take samples at any time during the reaction and analyze the reaction process to connect 3mm
or 6mm ferrules (optional).
4.Exhaust valve: It is convenient to vacuum and replace the gas before the reaction. After the reaction, it is used as a vent
valve.
5.Stainless steel pressure gauge: real-time monitoring of reaction pressure.
6.Temperature probe: deep inside the reactor body, real-time monitoring of reaction temperature.