A magnetic stirrer or magnetic mixer is a laboratory device that employs a rotating magnetic field to cause a stirbar immersed in a liquid to spin very quickly,thus stirring it.
Pre-Sales Service
* Inquiry and consulting support.
* Quick response with detailed quotation
* Confirm price, quantity, shipment, lead time and payment terms)
After-Sales Service
* 1 year complimentary
* Training how to install the machine, training how to use the machine
* Free lifetime maintenance service and 24-hour technical support
* Engineers available to service machinery overses.
* Reliable quality and thoughtful after-sale service
Magnetic stirrers are often used in chemistry and biology. They are preferred over gear-driven motorized stirrers because they are quieter, more efficient, and have no moving external parts to break or wear out (other than the simple bar magnet itself). Because of its small size, a stirring bar is more easily cleaned and sterilized than other stirring devices. They do not require lubricants which could contaminate the reaction vessel and the product. They can be used inside hermetically closed vessels or systems, without the need for complicated rotary seals. Magnetic stirrers may also include a hot plate or some other means for heating the liquid.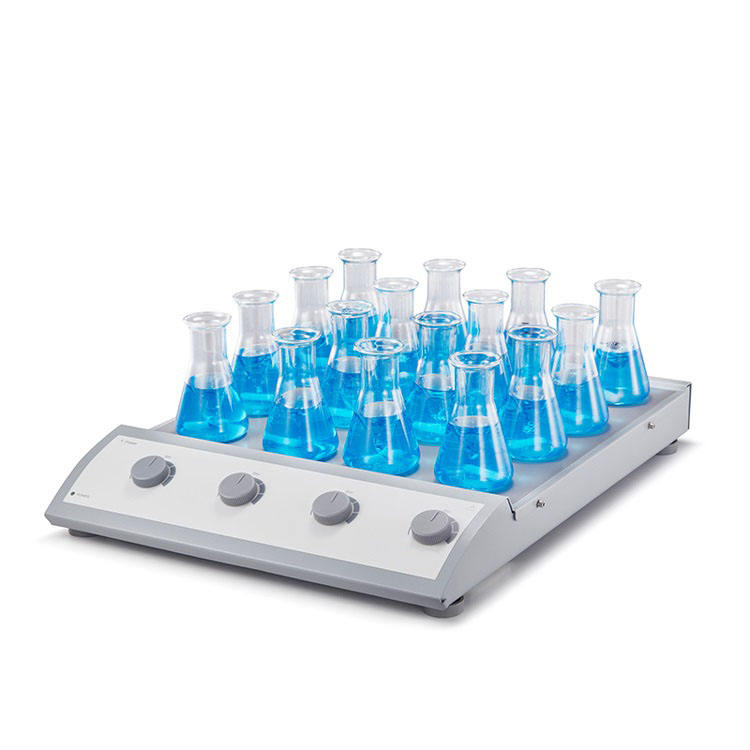 Constant Temperature Heating Magnetic Stirrerwith heating function Features:
LCD liquid crystal display, adjustable speed, time and other parameters, intuitive and clear.
One-piece die-cast aluminum plate surface, uniform temperature, fast heating speed, surface ceramic spraying, corrosion resistance, non-slip and abrasion resistance.
It can be directly connected to the PT 1000 temperature sensor to achieve precise temperature control. (only BM-MSB-HD models)
Equipped with the function of forward and reverse rotation, it can stop and start slowly when rotating forward and reverse. (only BM-MSB-D, BM-MSB-HD)
Equipped with a program-controlled mode, up to 6 groups of operating programs can be set to meet the needs of the experimental phase. (only BM-MSB-D, BM-MSB-HD)
Using DC brushless motor, low noise, maintenance-free, stable operation.
The strong magnetic and high temperature resistant magnetic steel is selected to ensure sufficient suction and torque, effectively prevent jumping, and the stirring effect is remarkable.
Using fuzzy logic control and micro-processing basis to ensure control accuracy.
Automatically memorize the set working parameters.
Constant Temperature Heating Magnetic Stirrer Our Service
If you face any problems in future during the testing process we promise we will give you a reply within 48 hours and solution provide within 3 working days. We can offer operation video and English operation manual. We can provide video-conference.
1. Pre-service
24 Hours online service for your consult.
Help choose the right model, and a series of service, person, advise.
1) More than 10 years manufacturer experience in test equipment and with strong research and development team.
2) Accepted of customization for all kinds of special specification products.
3) We value the inquiry sent to us timely, ensure quick and competitive offer.
2. After sale service
1) We deal with your complaints within 24 hours and solution provide within 3 working days.
2) Training how to install the machine, training how to use the machine. We would offer operation video and English operation muanual. We can provide video-con.
3) 1-year warranty service and all life maintenance; our engineers could go to your place for better service necessarily.
3. Commitment:
We will sign a letter of commitment while we sign the contract, which will improve your confidence in us.